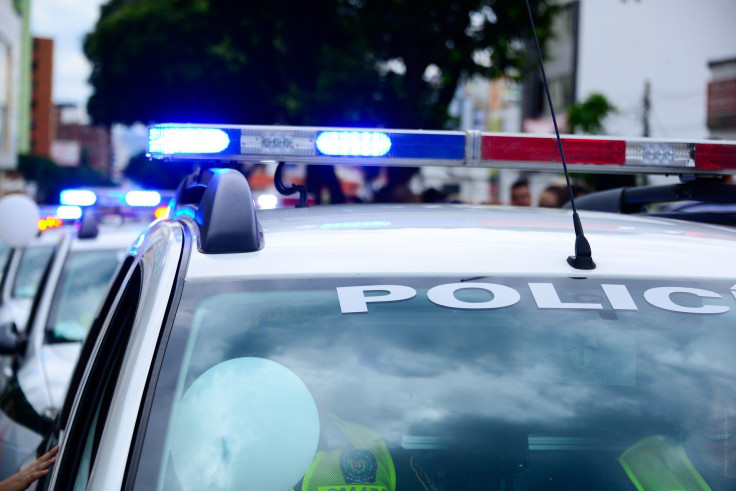 KEY POINTS
Angus Cloud was allegedly involved in a hit-and-run in Marina del Rey, California
Cloud has not been declared a suspect, but will be investigated for his alleged involvement.
Her Euphoria co-star Chloe Cherry was recently charged with misdemeanor retail theft.
Another "Euphoria" star is possibly in trouble with the law.
Angus Cloud, who is best known for his role as Fezco on the award-winning HBO series, was allegedly involved in a hit-and-run that occurred in Marina del Rey, Calif., on Tuesday, TMZ reported.
An unnamed witness told the vehicle that the 24-year-old actor and an unidentified man were allegedly driving through the area in an SUV that hit the back of a Toyota and then drove off into a nearby parking lot.
An unidentified woman in the Toyota allegedly suffered injuries including bruising and redness on her legs and arms, the witness said.
After the rear-end collision, the witness – who knew the victims in the Toyota – tried to look for the SUV they said Cloud and his companion were driving. But the witness stated that the pair were no longer in the parking lot.
Law enforcement sources tell TMZ that the actor is not an official suspect in the case, but that he will be investigated for his possible involvement in the accident.
Police want to speak with Cloud to determine whether or not he was involved in and/or responsible for the collision.
Hit-and-run can be charged with a misdemeanor or felony under the California Penal Code when a driver leaves the scene of an accident, leaving no identifying information, and someone other than the driver has been injured or killed, according to Kann California Law Group. .
If convicted of a misdemeanor, the punishment is between $1,000 and $10,000 fine and up to one year in county jail. If convicted of a felony, the driver could be sentenced to a fine between $1,000 and $10,000 and 16 months to three years in state prison.
Cloud and his representatives have yet to release an official statement regarding the alleged incident.
Earlier this month, Cloud's "Euphoria" co-star Chloe Cherry – who plays Faye in the coming-of-age series' second season – was charged with a misdemeanor retail theft after she was allegedly caught stealing a $28 blouse. from a store in downtown Lancaster. , Pennsylvania, in December.
The 25-year-old OnlyFans model-turned-actress was charged on Jan. 23, according to court documents obtained by People.
According to Lancaster Online, which first reported the incident, police obtained surveillance footage showing Cherry took a Moda International blouse into the dressing room and left without the blouse.
A criminal complaint said the item was allegedly not found in the dressing room after she left.
Cherry reportedly admitted to taking the blouse and returning it to a police officer, the complaint noted.
But a rep for the actress denied the allegations, telling TMZ: "There was confusion over a top that was not properly charged to my client's credit card."
"By no means did she 'admit' to taking the shirt, as that was not the case. This story seems to be more about a local store selling a celebrity name more than anything else," the rep added.
Cherry is scheduled for a preliminary hearing on Wednesday.