An artist and YouTuber gives her boyfriend's PlayStation 5 a makeover, creating a God of War-inspired artwork on one of the panels.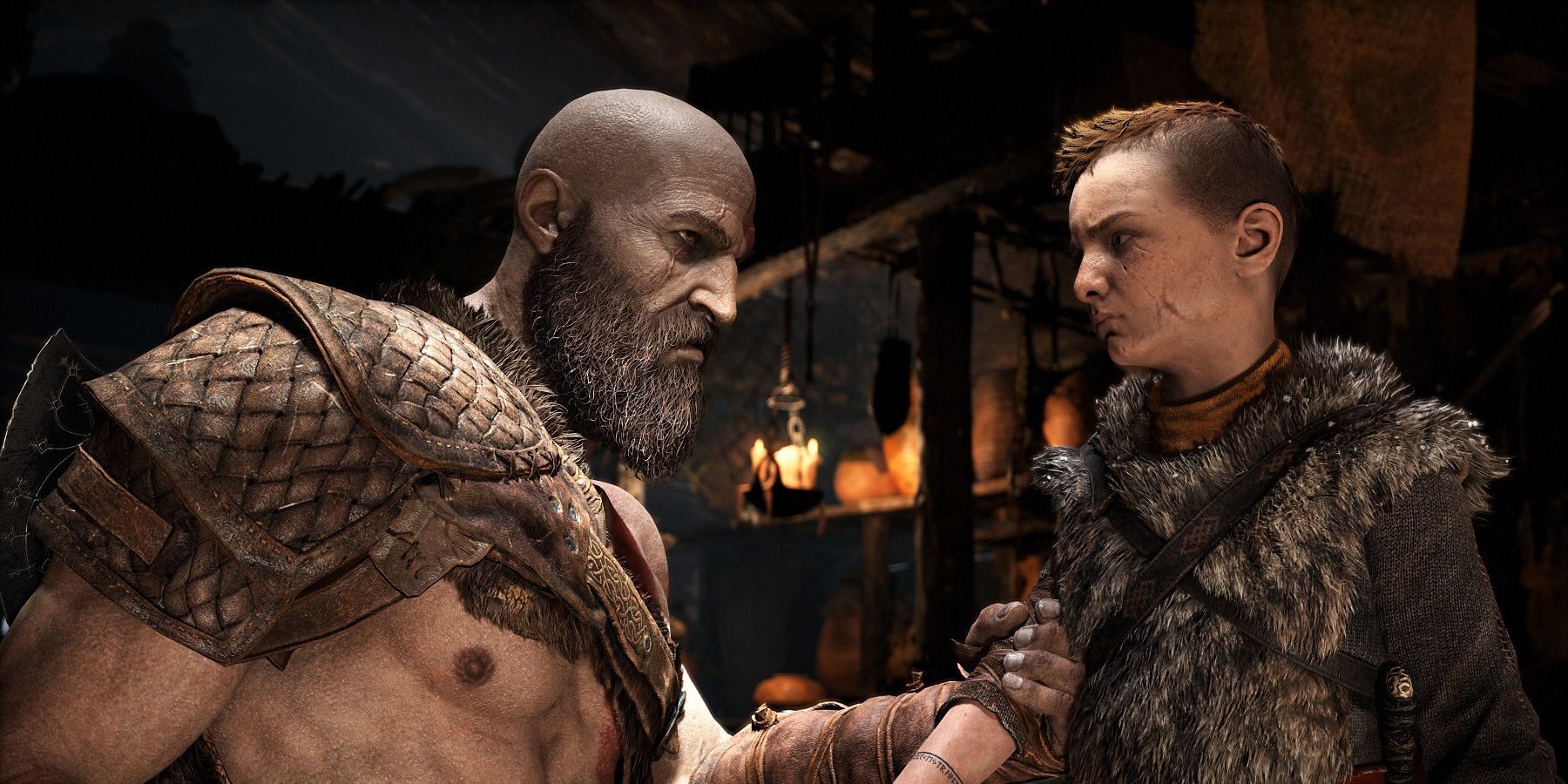 An artist painted a God of War-image inspired by her boyfriend's PlayStation 5. Developed by Sony Santa Monica, God of War is a PS-exclusive title released in 2018, which makes it a suitable choice for art.
The latest iterations of God of War, which follow Kratos and his son Atreus, are based on Norse mythology with well-known gods like Thor, Odin, Freya, and more. The 2018 game and last year's God of War Ragnarok were met with acclaim from players and critics alike, including Game of the Year from The Game Awards. God of War was praised for its character and world design, impactful storyline, and engaging gameplay, so it may come as no surprise that many players consider it their favorite game.
RELATED: PS Plus Premium Adds God of War Ragnarok Trial
When artist and YouTuber Chloe Rose's boyfriend asked her to paint on her PS5, she immediately chose God of War, a game your boyfriend loves, as a subject. She originally uploaded a longer video to her YouTube channel last December and also uploaded an abbreviated version of the painting process to her Instagram page earlier this month. Both videos showed her sanding the surface of the PS5's panel, which horrified many console owners who saw it, to remove the shiny texture and create grip so the paint wouldn't melt easily. She then began to paint and sketch the landscape and mountains of God of War. So far Rose has only painted one side of the console and has yet to update her followers on whether she worked on the other side or not.
In her YouTube video, Rose said that she got the PS5 as a Christmas present for her better half and was immediately asked to design the plain white exterior. She admitted that she was nervous about the project due to her being clumsy, but promised to be gentle when painting on the expensive console. Especially since the PS5 was hard to come by at the time.
Overall, Rose has received praise from many God of War PS5 fans and users who have seen your work on YouTube and Instagram. Some expressed that they also wanted to follow the artist's lead in redesigning their consoles. In the past, other gamers have shown their creativity by revamping their consoles, like this PS5 that was made to look like the PS2.
Since the launch of God of War Ragnarok, which marked the end of the Norse era, fans have been speculating about the next mythological world Kratos could explore. Aztec, Celtic and Egyptian mythologies have emerged, but players will have to wait to see what Sony Santa Monica has planned for the future.
God of War Ragnarok is now available for PS4 and PS5.
MORE: God of War Ragnarok Sets the Standard for More Dynamic HUDs in Games