The GTA Online Weekly Update February 16th-22nd is just around the corner, and it marks the long-awaited arrival of the 50-car garage. This robust storage solution is the perfect place to store all your GTA 5 cars in Rockstar's online multiplayer game and comes bundled with a new sports car in the form of the Toundra Panthere. There are also plenty of bonuses and discounts, so read on for all the details.
The new car in GTA Online is the Toundra Panthere. It's a sleek two-door sports coupe that looks a lot like a real-life Alpine A110, with the raised overhang rising into the center of the front bumper. You can get one in-game for $2,170,000 of your GTA cash by going to the Legendary Motorsport website or Simeon's Auto Shop.
Also highly anticipated since its announcement is the arrival of a larger garage to store all its recalled vehicles. The new 50-space garage is on Eclipse Boulevard in North Los Santos and costs $2,740,000. If you decide to invest and want to occupy all that space, the Rockford Hills Luxury Autos dealership has the Maibatsu Penumbra FF and Coil Raiden for sale, while Simeon's Auto Shop offers the Dinka Kanjo SJ, Pegassi Toros, Vapid Hustler, and Imponte Nightshade at Panthere's side.
Free cars are always welcome, and the GTA Online podium car for February 16th is the Grotti Cheetah Classic, a two-door classic sports car that would normally cost $865,000 to buy right out of the box. Head to the Diamond Casino and spin the prize wheel to see if you're lucky, or try to grab GTA Online's weekly prize, the Invetero Coquette Classicplacing at the top for five consecutive days in the LS Car Meet Series races.
There are also a slew of new freemode events and other collectibles to get your hands on, including daily hideouts, Gerald's caches, street hustlers scattered across the map, and a new random convenience store robbery event that you can find as you go. your daily criminal exploits in the open world game.
Rockstar adds that you'll be able to earn a host of additional rewards for selling to dealers, robbing hideouts, and collecting caches on a number of different days, encouraging players to keep coming back.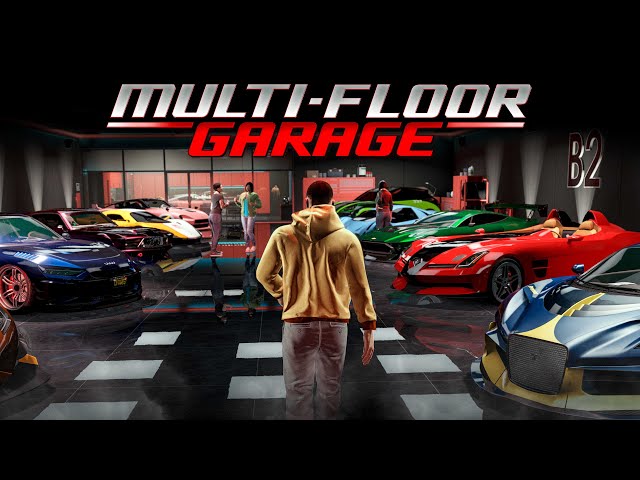 GTA Online Bonus – February 16th to 22nd
Here are all the GTA Online bonuses for this week:
2x GTA$ & RP in Opponent Relay Mode
2x GTA$ & RP in the Gang Convoy Random Event
2x GTA$ & RP in Random Shoplifting Event
1.5x GTA$ & RP on Street Dealers
1.5x GTA$ & RP in Gerald's Caches
2x speed increase in the production rate of MC companies
2x supplies from MC business resupply missions
GTA Online Discounts – February 16th to 22nd
Here are all the GTA Online discounts for this week:
35% off
MC Clubhouses and renovations
MC Business and renovations
30% off
anise euros
krieger benefactor
Dewbauchee Vagner
Dinka Kanjo SJ
Emerus progeny
Truffade Thrax
Free
Take a look at the best GTA RP servers if you ever wondered what the wonderful world of GTA RPG is all about. We also have all the GTA 5 cheats and the best GTA 5 mods for you to browse while you wait for news on the GTA 6 release date, along with many more of the best crime games on PC if you want to stay tuned on the side. wrong of the law.