Mac McClung may have single-handedly restored shine to a slam dunk contest that has been widely criticized in recent years.
And Damian Lillard represented his school and his brand, doing them both proud.
McClung, the six-foot point guard from Philadelphia with a two-way contract, defeated Trey Murphy III of New Orleans in the finals of the slam dunk contest, culminating in an NBA All-Star Saturday that may have finally answered the question of whether the what used to be the league's signature event could be flashy again.
McClung had the answer: Absolutely.
"I am truly blessed and grateful that the NBA has given me this opportunity," said McClung.
A 540 dunk—not a 360, a 540, him doing a rotation and a half in the air—was his third perfect score of the night in four dunks, but by the time the judges' scores came in, it was decided. Everyone in the building knew he had already won.
"It's over," McClung said.
It was. And he immediately committed to defending his title in Indianapolis on next year's All-Star Saturday.
"If you'll have me, I'll come back," McClung said.
(NBA All-Star Highlights: Mac McClung Stuns at Slam Dunk Contest)
His story is unbelievable: McClung played mostly in the G League. Philadelphia would become his third NBA team, and he hasn't even played for the 76ers yet. He played one game last season for the Chicago Bulls and another for the Los Angeles Lakers.
He has three NBA baskets.
He had four dunks on Saturday night. A guy with more dunks than actual NBA field goals might have saved the dunk contest.
"Give this man his flowers, man," said TNT commentator Kenny Smith.
McClung set the tone for the night with a dunk that left NBA stars in awe – he leapt over two people, knocked the ball out of one's hands, slammed it into the backboard, then threw a reverse slam.
And that was just for starters.
Seizing the moment of that perfect dunk, he ended up lifting the trophy that was recently renamed for dunk legend – and former 76ers star – Julius "Dr. J" Erving.
McClung was also nearly perfect on his second dunk; four judges gave him a perfect 50, Lisa Leslie gave him a 49 as the only dissenter, but it didn't matter – he was already guaranteed a spot in the final round against Murphy.
New York's Jericho Sims gave himself a 50 on his second dunk, where he attached an envelope to the net, pulled it down after the dunk, and displayed "50" to the world. Neither judge agreed, and his two-dunk score of 95.4 wasn't good enough to make it to the final round.
Also eliminated after the first round: Houston's Kenyon Martin Jr. with 93.2 points.
Associated Press report.
Top news from FOX Sports:
FOLLOW
Follow your favorites to customize your FOX Sports experience
---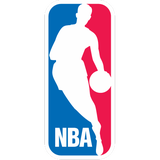 Get more from the National Basketball Association Follow your favorites for game information, news and more
---
---