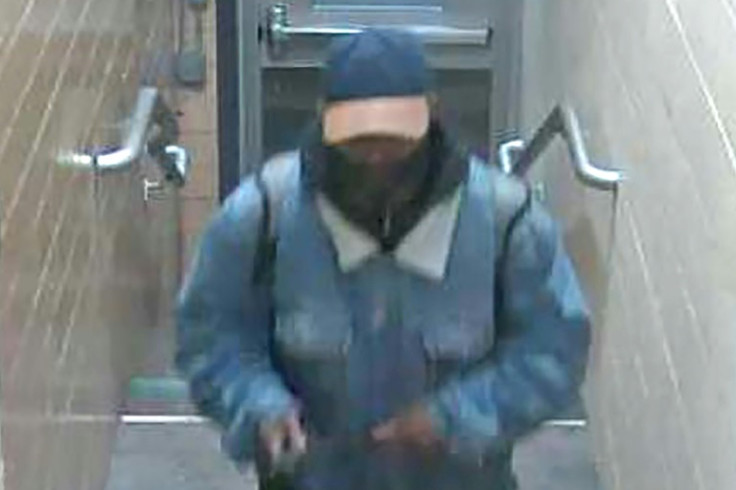 KEY POINTS
Michigan State University shooting suspect Anthony McRae had a "close" relationship with his mother
McRae quit his job and stayed in his room all day after his mother died of a stroke.
McRae's father tried to help him by encouraging him to seek counseling and go to church with him.
Anthony McRae, the suspect in Monday's mass shooting inside Michigan State University that killed three students, became "mean and mean" after his mother died of a stroke two years ago, according to his father. .
Michael McRae, the father of the 43-year-old alleged shooter, said in an interview on Tuesday that Anthony's relationship with his mother, Linda McRae, was "close".
"He was a mama's boy. He loved his mother. They were close. His mother was like his sister," Michael told NBC News.
But Anthony's behavior and outlook on life "changed" when his mother died of a stroke on September 13, 2020.
Michael said his son quit his job at a warehouse and stayed in his room playing video games all day.
"He was mourning his mother. He wouldn't let it go. He was bitter and bitter and bitter," his father said. "His mother died, and he started to get mean and mean. He didn't care about anything anymore."
Michael tried to encourage his son to apply for other jobs, seek help through counseling, go to church with him, or talk to his father. But Anthony refused his father's help, telling him, "I'm fine dad, I don't need any help."
Michael insisted that his son was a "good kid", but acknowledged that "you never know what your son will do when he walks out the door".
The father said he didn't think his son would do harmful things to himself or others, noting that Anthony had no history of violence. But the suspect's father admitted that his son was caught by police carrying a concealed weapon in the past.
According to court documents, police officers in Lansing, Michigan, approached young McRae on June 17, 2019, as he was sitting on the back steps of an apartment building smoking a cigarette and asked if he had any weapons.
Anthony admitted he had a gun on him, and Lansing Police recovered a Ruger LCP .380 semi-automatic handgun.
Young McRae was charged with a felony charge of carrying a concealed weapon, which could carry him up to five years in prison. He was also charged with a misdemeanor charge of carrying a loaded firearm in or on a vehicle.
Anthony pleaded guilty to the misdemeanor charge and was sentenced to probation. He was discharged in May 2021.
His father said he didn't know why his son had a firearm or how he got it. Michael told his son that they "don't need guns in this house".
Anthony promised to get rid of the firearm but never did, and neighbors complained several times that he fired it outside the house.
Megan Bender, who lives near the McRae family home, alleged that Anthony fired his gun "through the back door of the house into the backyard".
On Monday night, Anthony entered the Michigan State University campus building and began shooting at students.
The shooting incident prompted campus officials to order a shelter-in-place for thousands of students. It also triggered a major police operation on the sprawling 5,000-acre campus.
Anthony killed at least three people and wounded five others before shooting himself dead.
Michael learned that his son was the suspect in the mass shooting when Federal Bureau of Investigation (FBI) agents and Lansing police arrived at his home.
The father did not know how many were killed in the incident until he was interviewed the next morning.