A satellite system designed to track hurricanes could reveal where harmful microplastics accumulate in the ocean. A new study now reveals why.
In 2021, researchers at the University of Michigan and the Southwest Research Institute found that spacecraft from the Cyclone Global Navigation Satellite System can distinguish areas in the ocean with higher concentrations of microplastics.
From its orbit about 333 miles (536 kilometers) above Earth, these satellites are able to see strange patches in the ocean with smaller and fewer waves, which are areas with high concentrations of microplastics on the surface. In the new study, the researchers revealed what exactly is going on in microplastic-laden water, and they hope the results will make this new satellite monitoring method more reliable.
Related: Water Graves: Should We Ditch Large Spacecraft Over Earth's Oceans?
Microplastics are a major environmental problem. Less than 5 millimeters in diameter, these tiny pieces of plastic waste are polluting the entire planet, including the bodies of humans and animals on every continent and in the oceans. Microplastics have been found in drinking water as well as in the food we eat. In the world's oceans, microplastics are particularly harmful. According to the University of Plymouth (opens in new tab) in the UK, there are trillions of microplastic particles polluting marine environments and they are being swallowed by all manner of sea creatures, from the smallest plankton to giant whales. These small pieces of rubbish are particularly difficult to clean up due to their small size and, until recently, they were also difficult to track down, as scientists had to rely on spotty eyewitness accounts.
The new satellite tracking method could improve tracking of microplastics, which in turn could facilitate cleanup efforts.
In the new study, University of Michigan researchers wanted to test why exactly water heavily polluted with microplastics forms smaller waves. They experimented in the lab, creating artificial waves in a small pool. They found that the reason for this reduced wave size in polluted water is not just down to microplastics, but also the presence of surfactants, oily chemicals these plastics are often infused with to change their properties.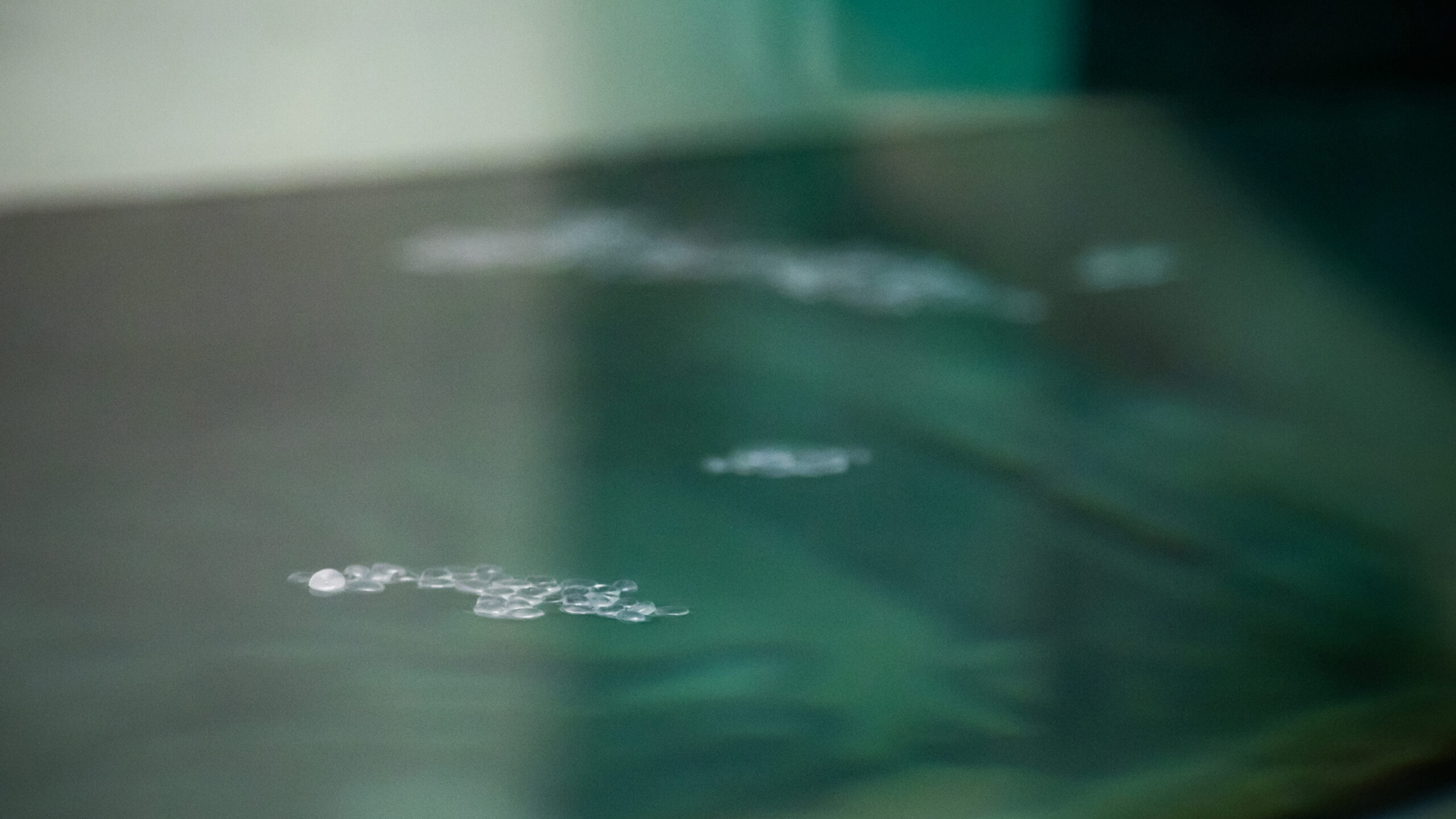 "We can see the relationship between surface roughness and the presence of microplastics and surfactants," said Yulin Pan, assistant professor of naval architecture and marine engineering at the University of Michigan and corresponding author of the paper, in a statement (opens in new tab). "The goal now is to understand the precise relationship between the three variables."
The researchers want to develop a model that would allow them not only to monitor microplastics from space, but also to predict the movement of plastic-polluted water in the ocean.
The study (opens in new tab) was published February 8 in Scientific Reports.
Follow Tereza Pultarova on Twitter @TerezaPultarova. follow us on twitter @Spacedotcom is at Facebook.