Not everyone can be or need to be Linda Hamilton.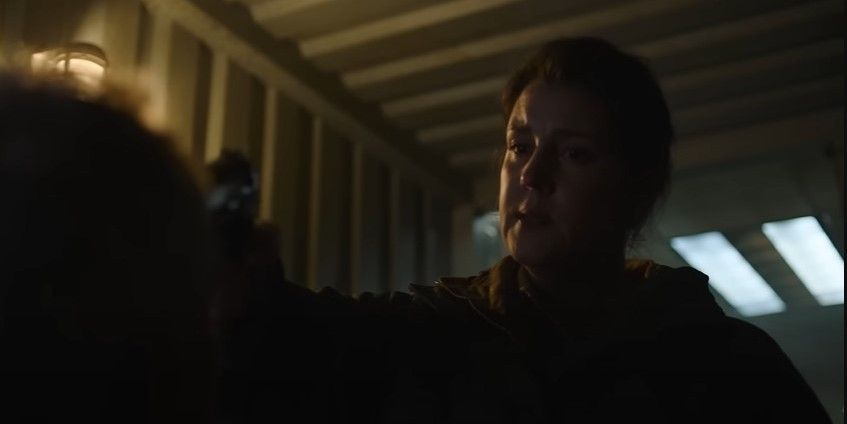 There are very few things that people can really complain about regarding HBO's The Last of Us. The casting for the main and supporting characters was great, the portrayal of the infected was perfect, and there are some scenes that are literally the same when compared side by side. Of course, as with any adaptation, there will be differences from the source material, but the showrunners have done a fantastic job with that source material as well.
However, there will always be people like Ben Shapiro who didn't understand the source material and complained about the lack of zombies in episode three. Anyone who has played the games will know that The Last of Us games tell human stories, with only the backdrop of a zombie apocalypse. However, Shapiro isn't the only one who has dumb opinions about the show.
RELATED: The Last of Us Episode 3 Changed My View of the Game Forever
Episode four introduced us to Kathleen, a rebel leader who has orchestrated a coup against Fedra and is essentially in charge of Kansas City. The character is played by Melanie Lynskey, who you might remember from shows like Togetherness, Yellowjackets, and Two and a Half Men. Despite an outstanding performance from Lynskey, former contestant on America's Next Top Model, Adrianne Curry had a problem with her casting-specifically, her body.
"Your body says a life of luxury… not a post-apocalyptic warlord. where is beautiful hamilton when you need her," she tweeted, along with a completely unrelated image of Lynskey from a magazine photo shoot.
"First of all, this is a photo from my InStyle magazine photo shoot, not a photo from HBO's The Last Of Us. And I'm playing a person who meticulously planned and executed the takedown of FEDRA. I should be SMART, ma' am. Not before she said thathowever.
Responses were filled with messages of support, including some from Jeffrey Pierce who plays his right-hand man on the show and voices Tommy in both games.
We're all Linda Hamilton fans, but to say that any woman in charge during an apocalypse must look and act like her is just plain stupid.
NEXT: I'm Begging You to Play Metroid Prime Remastered with Motion Control